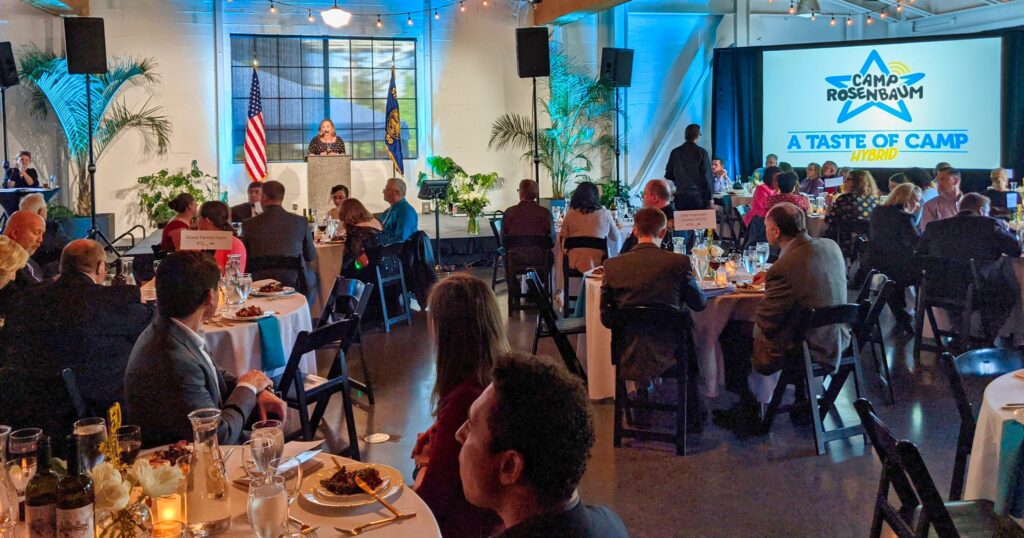 On behalf of Camp Rosenbaum, we extend a heartfelt thank you for your participation in our 2022 Taste of Camp hybrid event! Your generous donations helped us raise more than $94,000 – funds that will go directly to programs for low-income children in our community!
This year's event was a very special night as it was our first in-person Taste of Camp event since 2019. It has been difficult to be away from our campers the last few years, and we cannot wait to see them in person again this summer. Your support made our hybrid event a success, so thank you for keeping our campers in your hearts as we prepare to do whatever is necessary to bring our kids back to Camp Rosenbaum in 2022!
If you missed the event, it's not too late…
Click here to watch the full event.
If you would like to know more about Camp Rosenbaum, check out our YouTube channel with news stories, end of Camp videos, and stories about former campers.
Make a donation!