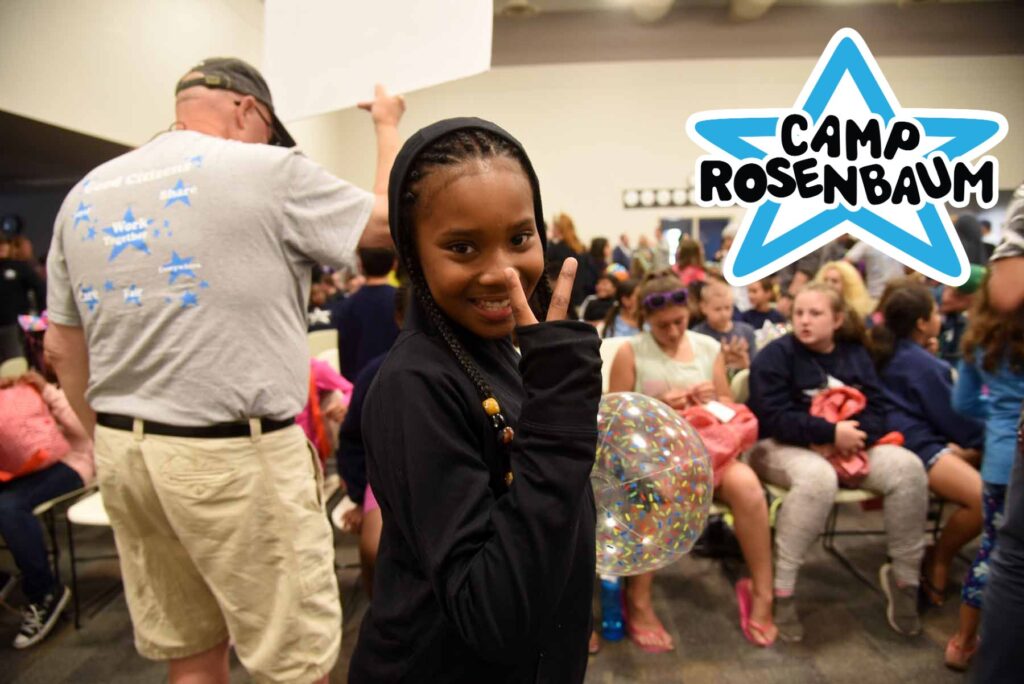 Though we're eagerly anticipating a new year, we're closing out 2020 with gratitude for our incredible donors and volunteers who supported us this year. We are so proud that during such an unusual time, we were still able to come together and support low-income children in our community with Operation Lemonade. Thank you for your role in leading Camp Rosenbaum to such a successful 2020!
This summer we launched Operation Lemonade, our project to continue to serve children in the midst of COVID-19. The project centered around Camp Rosenbaum in a Bag: a backpack filled with camp activities for children to enjoy at home. Through the generosity of our donors, we were able to provide 1,000 backpacks to low-income children in our communities! Backpacks were distributed to families through eleven different housing authorities throughout Oregon and SW Washington, from Portland and Vancouver to Redmond and Klamath Falls. We also provided 150 backpacks to Sunshine Division for distribution to the families they provide with food and clothing.
Backpacks included books, arts and crafts activities, a science experiment, gear to get kids moving and so much more. In addition, we posted videos every day – including a special welcome, daily workout videos, Good Citizen videos from our campsite staff (Yee-haw!) and guides through some of the activities children found in their backpacks.
The Operation Lemonade story was featured on Portland news channels KGW and KOIN. Thank you to all of the volunteers and supporters who helped make Operation Lemonade a success!
We also continue to support our campers through their school career with the Star Fund! We currently have almost 200 former campers enrolled in our education grant fund, saving money for their future. When campers graduate from high school, they can use funds to further their education. Some of our participants are now entering high school and we're excited to help them aim for the stars!
We are already planning for 2021, learning about how we can safely provide a summer experience for our campers. We can't wait to get back to all the adventure and celebration. Our hearts are ready for Camp Rosenbaum!