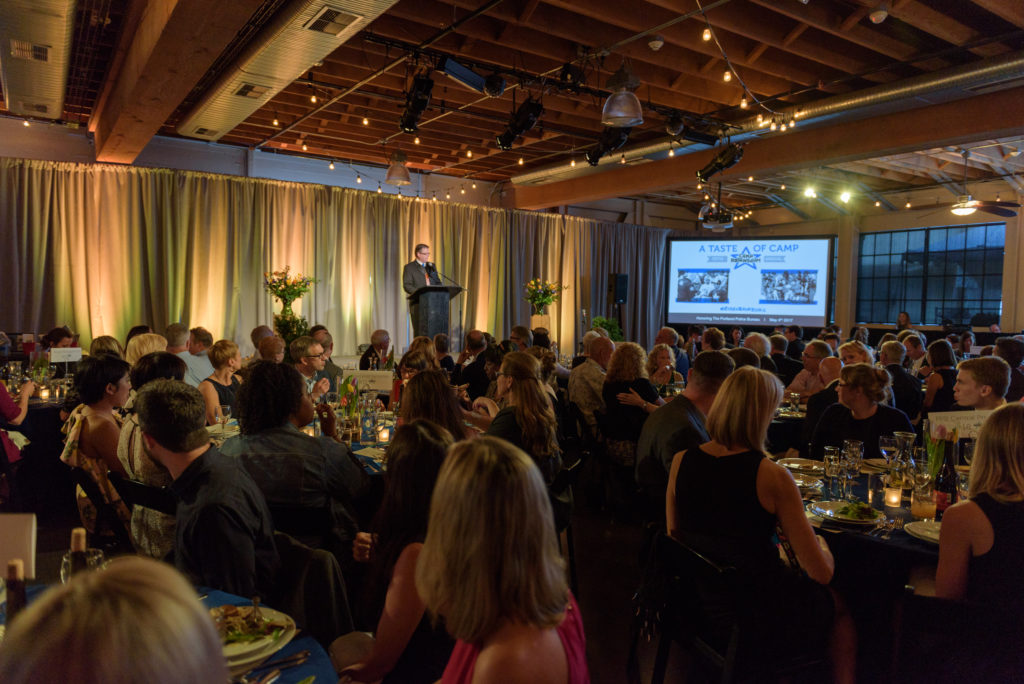 On behalf of Camp Rosenbaum and the 2017 Taste of Camp Committees, we extend a heartfelt thank you for your participation in our 2017 Taste of Camp Award Dinner and Auction. Your generous donations helped us raise more than $120,000 – funds that will go directly to programs for low-income children in our community!
This year's event was a very special night as Camp Rosenbaum celebrated 47 years of camp and we presented the Fred M Rosenbaum Humanitarian Award to the Portland Police Bureau for their years of partnership and dedication to our campers. We brought together hundreds of community and business leaders and heard from Lt. Bob Gorgone, known as Bulldog, about what a difference Camp has made in the lives of campers and police officers.
Taste of Camp provides much needed funding so that we can continue to offer Camp Rosenbaum free to families, and also supports our Rosenbaum PPB Youth Camp and the Star Fund educational grant program. Your generous support truly makes a difference in the lives of hundreds of children every year. This July we will host our 47th Camp Rosenbaum and 190 campers are excited and ready for the experience of a lifetime!
Click here to view photos from the 2017 Taste of Camp.
Please contact us if you are interested in sponsorship or donations for the 2018 Taste of Camp.