Stay tuned for more information about the
Rosenbaum PPB Youth Camp in 2018!
---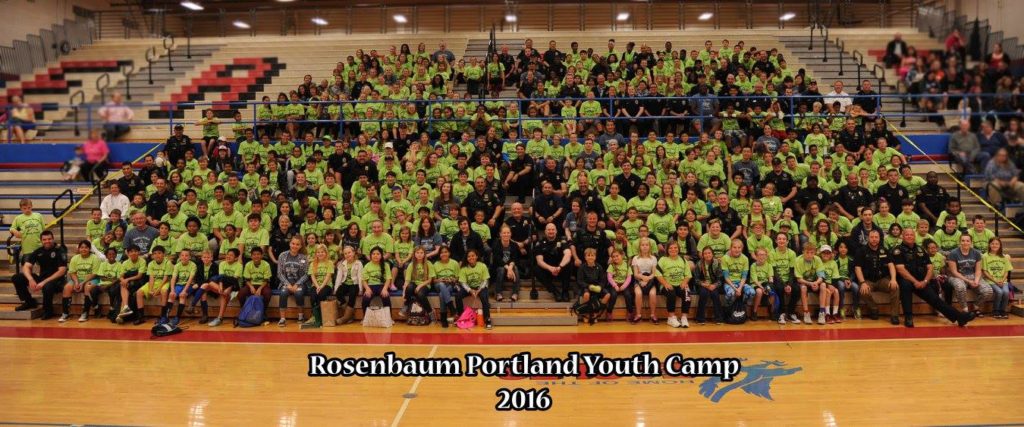 Camp Rosenbaum is proud to partner with Portland Police Bureau and other community members to host the annual Rosenbaum PPB Youth Camp. The camp is for boys and girls, ages 8-14, who live in the Portland metro area. Campers participate in one activity for the week, and each activity includes a coach from the Portland Police Bureau, Gresham Police Department and other organizations, giving kids a chance to get to know the officers who keep their community safe.
The day camp is for one week in June, and runs from about 9:00am to 3:00pm each day. Typical available activities include arts and crafts, archery, baseball, basketball, bowling, cheerleading/dance, fishing, football, golf, martial arts, soccer, tennis, volleyball, crazy science, and hiking. The standard rate is $35 for each camper.  A reduced rate of $20 per camper is available for those who qualify for free/reduced lunch.
Registration for 2018 is scheduled to open in April.
---
Rosenbaum PPB Youth Camp does not discriminate against any child on the basis of race, religion, color, national origin, sex, marital status of the parent or because of a need for special care. Our goal is to meet the individual needs of the child within the structure of our program while maintaining a safe and healthy environment for all children and staff.